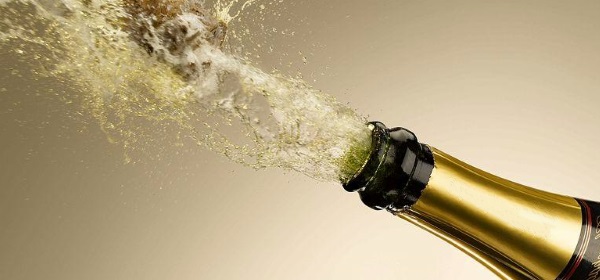 Before you say anything: I'm just as surprised as you are that I find myself writing this. Not just because I always thought golden showers were fairly weird, but because I never thought in a million years that I would ever end up experiencing a golden shower. But alas, like all unplanned decisions, alcohol was the main culprit that led to this experience. I'll let you know how it happened, and then provide my thoughts on golden showers overall (you might be surprised with what I have to say!)
As difficult as this may be to believe, my golden shower happened at work of all places – but don't worry, it wasn't with a coworker! However, this all did take place at our yearly company party, right around Christmas time. I did not bring a guest, but was instantly attracted to one of my coworker's friends, Devin, who she brought along simply because she didn't have a real date either. We talked and flirted and naturally there was an open bar all night. So we drank. And drank some more. We weren't behaving particularly drunk after a few hours, but at that point we were definitely horny as hell.
The problem was there was nowhere to get it on. The bathrooms in the convention center where the party was taking place were constantly filled with people, and I insisted on not using a car. In the moment, we decided to go back to my office, which has a gym and a large bathroom area with showers and most importantly was just down the road from the party (we both lived nearly an hour away so that wasn't an option). Within 10 minutes we were walking into the company building, which was more or less completely empty.
We decided on using the gym bathroom simply for the space and within seconds our clothes were off and we were getting into some particularly intense foreplay (no need to disclose the details on that though haha). Things quickly escalated to the point where he entered me for the first time. And we just started having intercourse. After a few minutes though, I was being extremely paranoid, especially because I am a particularly loud moaner. I kept thinking that I heard a security guard or someone else walking outside and was so scared that my despite my attempts to mute my moaning as much as possible I would still draw attention from anyone who walked by. So turned the shower on and got inside, using the running water to help mask our sexual moans and groans.
Unfortunately, Devin was not as sexually mature as I was hoping for and he came after about 3 minutes of thrusting into me along the shower wall. But I was still way too horny to just end it there, especially since we just got into the showers and were soaking wet by that point. And this lack of sexual satisfaction and the intoxication on my part led me to asking the fateful question: "Can you pee on me?" Devin was definitely surprised at first, but I was so horny and as I saw his penis get softer and softer, I knew this was the perfect time to just let a guy piss all over me. With enough begging (and some additional oral sex on my part), he finally agreed. I literally laid on the floor, away from the shower head, and he just peed all over me.
Not only was his urine extremely warm, but he had a lot of it (which makes sense since he had been drinking beers all night). It felt like a hot shower, but with the slightly musky scent of urine. And to be honest, I actually found it super hot. Even to this day. It's so hard to explain, but letting this guy (a stranger basically) piss all over me while I just took it made me feel sexy, simply because I was so willing to just take it. In fact, it was almost like taking a cum shot to the face, but even more erotic and kinky. I felt this rush of energy and strangely enough, the more piss I got covered in, the more I wanted it. I literally wanted every inch of my body to be covered in piss (except for my face!) and getting pissed on actually made me moan in pleasure! Once he finished peeing on me, I just laid there in his piss, taking the moment in, so happy I had my first golden shower.
Now if you noticed that my title says "one and only" golden shower, that is still true. However, I actually would love to have one again, if the opportunity ever arises. And this time I wouldn't need to be drunk to do it (maybe the guy would need to be though haha). Or I would possibly even piss on another guy or girl, just to see how it feels to be on the other end of it. Admittedly, golden showers are not for everyone. But if you are even remotely curious, just take the plunge! You can even use alcohol to help release your inhibitions if necessary! The worst case is if you simply don't like it, at which point you just move on and never do it again – no harm, no foul. But if you do end up trying it and liking it, you'll end up getting a new and exciting form of sexual arousal that you can take part in again and again in the future!